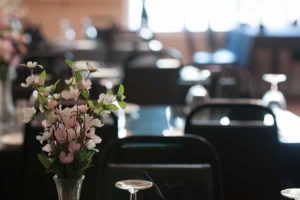 Lynch's Restaurant prides itself on serving only the finest cuisine in Stony Point, NY. Whether you're looking to drop in for a quick burger over a business lunch, or dining with the family over a four-course cuisine, Lynch's can accommodate your needs.
We have a wide variety of items on our menu (Read menu here), as well as a great selection of beers and wines. On any given night, you can walk in and feel right at home with our talented and friendly wait staff.
Kevin and Denise Lynch have been restaurant owners in North Rockland for many years, and look forward to serving you, your family, friends, and even your company or not-for-profit staff for many years to come.
Read a few of the testimonials left by our happy customers:
"Had a party of 30+ at Lynch's to celebrate my college graduation. From the moment we stepped foot in the door to plan, Kevin was nothing short of amazing. We had to postpone the party due to a family emergency, and Kevin handled the situation with grace, simply telling us that we could pick a new date as soon as life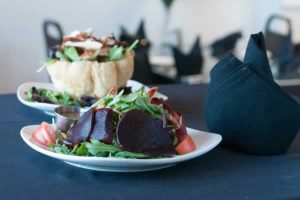 calmed down. The party on Saturday (9/14/13) was everything I dreamed of and more! Food (penne ala vodka, chicken francese, and fish in a tomato and garlic sauce) was phenomenal, and the waitresses who worked the party were more than attentive to my (and my guests') every need. Kevin himself came around multiple times, making sure that I (as the guest of honor) was happy and smiling. Lynch's takes care of the cake as part of the party package – they order from Carousel Cakes in Nanuet (the BEST cake bakery in the county!). Chocolate mousse cake was amazing!
If you ever need a restaurant to book a party, plan on Lynch's! I only gave 5 stars because Yelp doesn't let me give more…TEN stars would be more than appropriate! THANK YOU, KEVIN! THANK YOU, THANK YOU, THANK YOU!!!"
-Rachel J. in Stony Point
---
"Kevin and Denise and their staff are phenomenal!! Plan to have your next party at Lynch's! Food was fantastic for my party of 30+ and the night was one to remember forever!!!"
---